Why is a corporate secretary required in Hong Kong?
To be in compliance with the Hong Kong laws, limited companies must have one director, one company secretary and a registered office address in Hong Kong. Therefore, it is necessary to meet all of these requirements before starting the incorporation of your limited company in Hong Kong. The company secretary is a key element of the Hong Kong compliance and business regulation.
Who may be appointed as company secretary in Hong Kong?
According to the section 474 of the Companies Ordinance, every company in Hong Kong must have a company secretary. Specifically, the company secretary of a company must be either an individual person ordinarily residing in Hong Kong or a body corporate having its registered office in Hong Kong and licensed with the Hong Kong Trust and Corporate Service Provider (TCSP). This means that a firm like MBiA can be appointed company secretary in Hong Kong.
The Companies Ordinance also states in its section 475 that a director of a company may be a company secretary of the company, unless the company have only one director. In that case, a company secretary different from the director must be appointed.
The added value of a specialized and experienced corporate secretarial services company
Considering Hong Kong's regulations, MyBusiness in Asia (MBiA) provides comprehensive company secretary services. We serve as corporate secretary with a team of experienced and resident experts in Hong Kong with many years of experience as qualified company secretaries for a multitude of businesses.
MBiA is leveraging extensive industry experience to support and guide you through regulations and requirements. Appointing MBiA as your corporate secretary allows to focus solely on your business growth without being hurdled by corporate and administrative requirements.
By letting us deal with your corporate compliance and filing requirements, you save time and effort as well as enable you to lead your business, knowing that documents and paperwork will be prepared in advance and that we will navigate your deadlines smoothly.
Check our Accounting services Hong Kong, Bookkeeping services Hong Kong, How to register a business in Hong Kong and all about Sole proprietorship in Hong-Kong.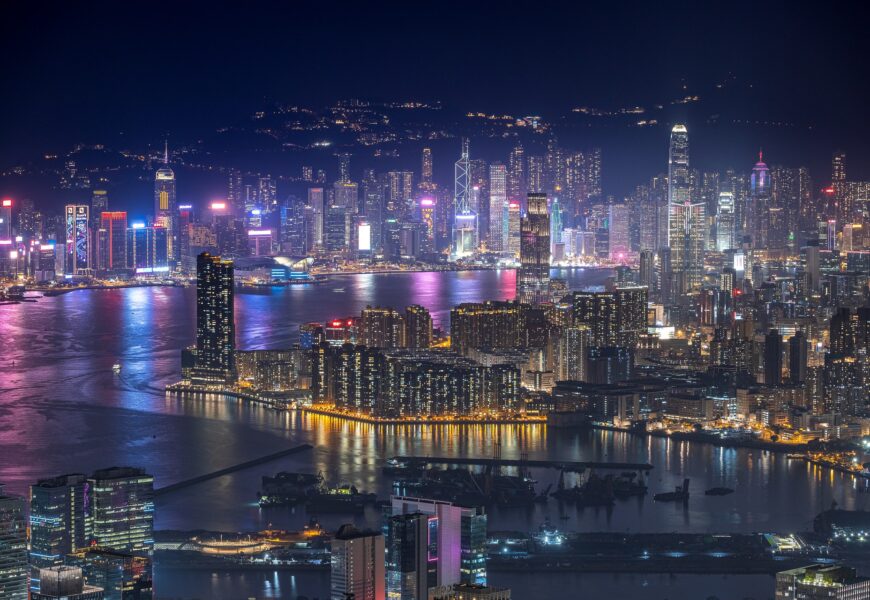 What is the role of a company secretary in Hong Kong?
We may define the company secretary as a bridge that links the company and the Hong Kong authorities, such as the Companies Registry and the Inland Revenue Department. The company secretary serves also as the primary point of contact for all legal and administrative concerns. The corporate secretary's position is therefore important in order to assist businesses to run smoothly.
The company secretary is essentially in charge of the corporate governance, according to the directions or instructions received by the board of directors of the company. They have to ensure compliance with Hong Kong laws and regulations and communicate regularly with the shareholders and the directors of the company.
The function of a company secretary includes the following:
Incorporation of company in Hong Kong;
Preparation and filing of the Annual Return form with the Companies Registry (this form must be submitted to the Companies Registry on an annual basis);
Preparation and filing of the minutes and resolutions, such as appointment and resignation of directors, share transfer, increase or reduction of the share capital, change of the company name, etc.
Maintain and update the statutory documents of the company;
Liaise with the Hong Kong authorities and various professionals regarding company secretarial and statutory compliance matters;
Advise the board of directors of the company on corporate governance, compliance and legal issues that may arise on time to time.
It is needless to say that the role of a company secretary is not limited on the aforementioned legal obligations. As stated above, the company secretary can assist in most of the companies' requirements and filings with the Hong Kong government and agencies.
MBiA's corporate secretarial services mean high quality expertise for all your firm's matters
MBiA's experts supports your business on any of your ad hoc requests and ensure their timely deliveries.
Our corporate secretaries have extensive experience in companies' request and changes and can assist you with drafting resolutions such as share capital increase, update, remove or appoint a director or change your company's details (name of your company, registered address, business activity, etc.).
MyBusiness in Asia is fully digitalized, hence you can discuss with your company secretary through the most convenient mean of communication for you: emails, integrated messaging app (available on all your devices) or through video meetings.
Even more importantly, trust is at the core of MBiA's company secretary service, and we uphold the responsibility given by our clients in addition to the legal obligations of the fiduciary duty. MBiA thoroughly maintain the highest standards and diligence in services to ensure that your business is in full compliance with the authorities of Hong Kong.
Our integrated digital solutions means that we connect the different services we offer and provide an aggregated vision of your company. Indeed, at the core of the services we render, MyBusiness in Asia is a corporate services company that complement its offering with accounting, tax, financial advising, bookkeeping, payroll, immigration, and reporting services.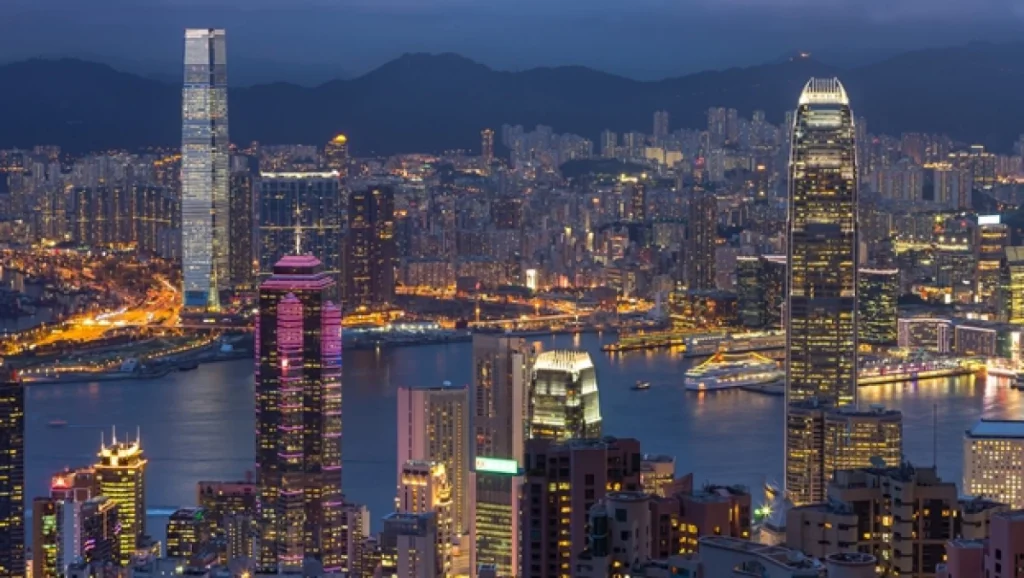 What are the responsibilities of a company secretary in Hong Kong?
The company secretary's primary responsibility is to ensure that the company complies with all applicable laws and regulations in accordance with the Hong Kong Companies Ordinance.
All deadlines and filing requirements with the Hong Kong authorities must be kept in mind by the company secretary. They have to ensure therefore that all corporate paperwork is submitted on time to the authorities in order to avoid any late filing penalties.
They are also responsible to advise the company's directors on their statutory requirements, as such they must ensure that communication with the company's directors is done regularly.
The company secretary has a fiduciary duty towards the company as well. As basis of their duty, they need to ensure that decisions are properly made and ratified by the directors and shareholders of the company.
How can you get a company secretary in Hong Kong?
You can appoint MBiA as a company secretary by selecting one of our packages. All of our packages include corporate secretary services for one year along with:
keeping and reviewing the Register of Significant Controllers and particulars
handling your Annual Business Registration
the registered address service and
We have tailored packages based on your company's structure to ensure that our services match your needs:
Holding Companies is a package designed for companies with limited accounting and business activity with a low-price point.

For operating companies, we have 3 bespoke packages, starting with

the Single Entrepreneurs made for small companies with only one active employee and up to 100 accounting transactions per year.
The Young Businesses package has been crafted for small companies with high potential and conducting business in the South-east Asia region. The package includes payroll for up to 5 employees.
And finally, the Established SMEs is for medium sized companies with up to 1,200 accounting transactions and the GST (Good and Service Tax) registration and quarterly filing.
Quick facts about the company secretary in Hong-Kong
Your Questions
Our Answers
Are corporate secretaries compulsory in Hong Kong?
Yes, every limited and public companies must appoint either a natural ordinary resident in Hong Kong or a corporate secretarial company with a registered address in Hong Kong.
Can I be company secretary of my own company?
Yes, but if you are the sole director of your company, you cannot be your own company secretary.
Can I change company secretary?
Yes, you can change to a new corporate secretary who will assist you with the necessary documents and procedure.
Does anyone can become company secretary?
For a natural person, they must ordinarily reside in Hong Kong
For a body corporate, the company must be registered with the Hong Kong Trust and Corporate Service Provider (TCSP) and have a local registered address.
Can my company secretary be a foreigner?
Yes, the company secretary need not to be a Hong Kongese citizen but must be residing in Hong Kong.
Are corporate secretary services company legal in Hong Kong?
Yes, a company can resort to the services of a corporate secretarial services company and have this company registered as company secretary.
What else should I know?
The company secretary can assist in opening a bank account which often prove cumbersome. Due to the many critical responsibilities of the company secretary we advise to resort to experienced and professionalized services company.
Can I trust a company secretarial services provider?
Corporate secretaries are subject to the fiduciary duty in Hong Kong. This means that the liability of the body corporate or the individual appointed as company secretary is engaged.
The corporate secretary must preserve the interest of the company and put them before his own, especially regarding individual profitable activities that might impact the company. The secretary is also responsible to ensure that the company abide by the laws and regulations of Hong Kong.
Confidentiality is also a critical matter which requires extensive care and diligence and for which MBiA upholds its commitments.
Company secretaries are company officers in Hong Kong which means that they have liability, along with directors and shareholders, under certain circumstances where the company fails to comply with the laws.
Hence, MBiA takes the corporate secretary's responsibilities very seriously and make sure of the full compliance of the client company to ensure best business-as-usual conditions.
Last word about the company secretary responsibilities in Hong Kong
Given the huge responsibility associated with this position, it is important to note that the choice of a competent professional company secretary is crucial as the functions they perform within the company are critical.
In order to minimize potential fines or penalties, it is advisable to outsource the function of company secretary to a qualified company secretary which will ensure that your company remains in compliance with the Hong Kong law and regulations.
If you wish to understand MBiA's services better you can contact us or find out more about our offers (that include company secretary services).