An overview of the corporate secretarial services in Singapore. In this article we explain how company secretary services are an integrated part of company services on top of tax filings, license registration, incorporation, documents preparation, etc. All about Corporate secretarial services Singapore just below.
Why is a corporate secretary required in Singapore?
The Accounting and Corporate Regulatory Authority (ACRA) is the public Singaporean body in charge of business registration, financial reporting, public accountants, and, corporate services.
In Singapore, each private and public company must appoint a corporate secretary after the incorporation of the company. Additionally, the position of corporate secretary cannot be left vacant for more than 6 months.
The role of the corporate secretary is to ensure that the company is compliant in terms of filing, registers and regulations related to the company administration with the Singaporean government bodies.
For example, company secretaries are expected to:
Oversee and prepare the minutes of the shareholders and directors' meetings
Remind the directors of the diverse deadlines related to ACRA filings such as Annual Returns (AR)
Update directors and shareholders on the change in corporate regulations
Ensure that the company's registers, books and other compliance documents are properly updated
Appointment of a company secretary
As part of its first legal requirements, the director of a private limited company has the duty to appoint a corporate secretary within 6 months after the incorporation of the company.
The secretary must be professionally qualified, a natural person and locally resident in Singapore.
However, a sole director of the company cannot act and be appointed as the secretary of the company except if there is another resident director.
From the date of its incorporation, a company shall have a registered office in Singapore to which all communication and notices may be addressed. The secretary shall be present at the registered office of the company (by himself or his agent) during the opening hours of the office, or contactable by a person at the registered office by phone or any instantaneous communication.
Check our Bookkeeping Services Singapore, Accounting services Singapore, all about Sole Proprietorship Singapore and How to Register a business in Singapore.
The added value of a specialized and experienced corporate secretarial services company
Following the Singaporean government requirements, MyBusiness in Asia (MBiA) provides comprehensive company secretary services. Our experts are resident in Singapore with many years of experience as qualified company secretaries for a multitude of businesses. MBiA is leveraging extensive industry experience to support and guide you through regulations and requirements. We enable you to focus solely on your business growth without being hurdled by corporate and administrative requirements. Indeed, being supported by a qualified company secretary will allow you to minimize the time spent on compliance matters by preparing your documents and filings along deadlines smoothly and in advance.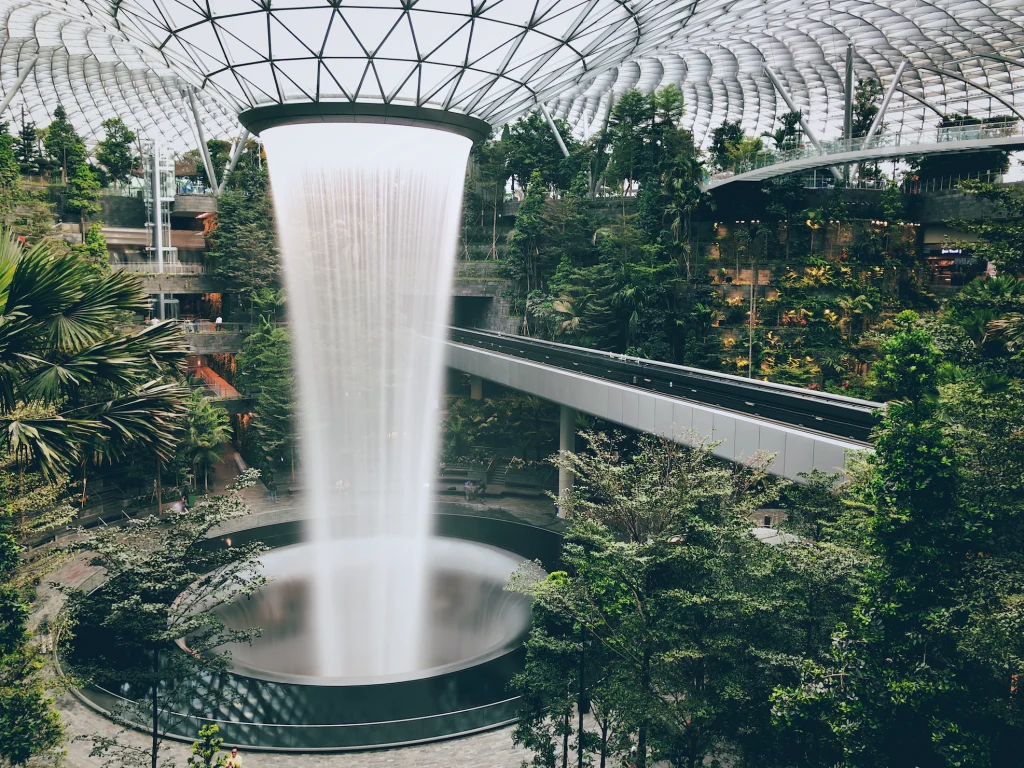 The Company Secretary accompany your business with its legal requirements
The company secretary is a qualified officer with the task to ensure the company is operating in compliance with the law and local regulations.
The company secretary ensures the statutory and regulatory requirements of the company are met by the annual returns filing with the authority Accounting and Corporate Regulatory Authority (ACRA). He implements the board and members resolutions.
As part of the secretary's responsibility, in line with the legislation on the prevention of money laundering and financing of terrorism, ACRA made compulsory the prior collection of documents in order to complete the Know your Customer (KYC) process for each new member or change of officer in the company.
Filing and reporting with ACRA
As part of its compliance responsibility, the company secretary is filing with ACRA every change occurring in the daily running business of the company:
Change of the company's board of directors, (resignation/appointment)
Update of directors' information,
Change of company information,
Amendments of the constitution of the company,
Filing of Annual Returns,
Capital increase/decrease,
Change of the company' shareholders structure
Transfers of shares,
Preparation of the board meeting, etc.
Preparation the company's Annual General Meeting (AGM)
In Singapore all companies are required to hold an Annual General Meeting (AGM) within a period of 18 months from the incorporation date at their financial year end (FYE) and subsequently on an annual basis.
The company secretary is required to prepare any necessary documents for the AGM. The minutes of the AGM must be recorded in writing and signed by the board of directors.
Business Licenses and permits
Once incorporated, the specific industry/ activity of the company may require the application of specific business license and permits in order to carry out the business in Singapore.
The company secretary is the officer in charge of liaising with the local authorities and able to submit the application on behalf of the company.
MBiA's company secretaries provide high quality expertise for all your firm's matters
MBiA's company secretaries are able to assist you on all the above ad hoc requests and ensure their timely deliveries. Our corporate secretaries have extensive experience in companies' request and changes and can assist you with drafting necessary company resolutions and updating details with ACRA.
MyBusiness in Asia is fully digitalized which means that you can discuss with your company secretary through yours preferred mean of communication between, emails, integrated messaging app (available on all your devices) or through video meetings.
Even more importantly, trust is at the core of MBiA's company secretary who upholds the responsibilities given by our clients. They thoroughly maintain the highest standards and diligence in our services to ensure that your business is in full compliance with the Singaporean authorities. We integrated our digital solutions to connect the different services we offer and provide an aggregated vision of your company.
Indeed, at the core of the services we render, MyBusiness in Asia is a corporate services company that complement its offering with accounting, incorporation, license registration, tax, financial advising, bookkeeping, payroll, immigration, and reporting services.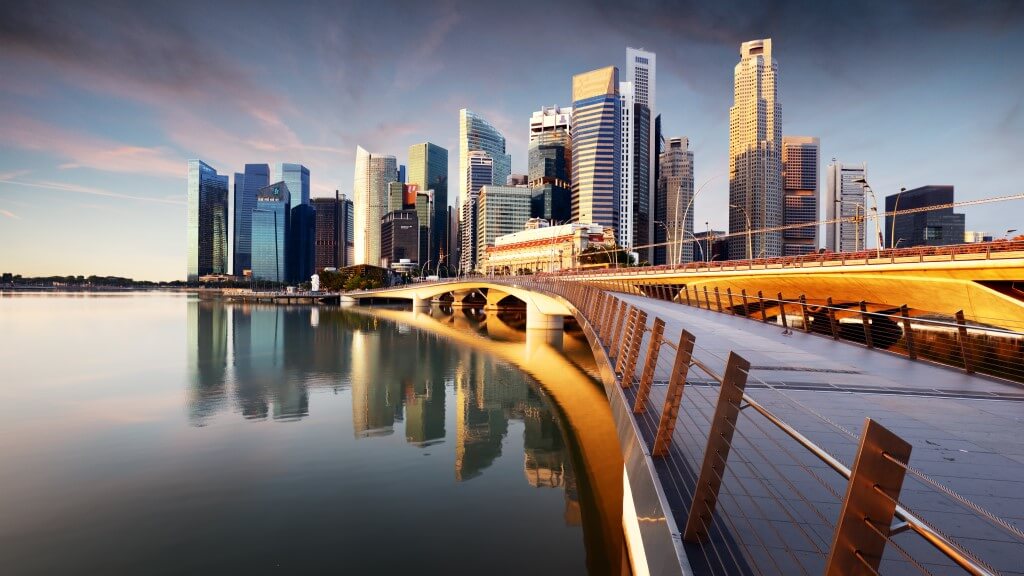 How can you get a company secretary?
You can appoint one of MBiA company secretary by selecting one of our packages. All of our packages include corporate secretary services for one year along with:
the Lodging of the Register of Registrable Controllers (RORC), and

;
review of the RORC but also

;
the registered address service and

;
We have tailored packages based on your company's structure to ensure that our services match your needs
Holding Companies is a package designed for companies with limited accounting and business activity with a low-price point. You can also complement the Holding Companies package with a nominee director if you are not residing in Singapore.
For operating companies, we have 3 bespoke packages, starting with

the Single Entrepreneurs made for small companies with only one active employee and up to 100 accounting transactions per year.
The Young Businesses package has been crafted for small companies with high potential and conducting business in the South-east Asia region. The package includes payroll for up to 5 employees.
And, the Established SMEs is for medium sized companies with up to 1,200 accounting transactions and the GST (Good and Service Tax) registration and quarterly filing.

Finally, Singapore is at the core of the South East Asia start-up ecosystems, so we have assembled a package that include all services needed for explosive growth and with limited financial impact on your bottom line. You can find more about the Growth Package here.
Quick facts about the company secretary in Singapore
| Your Questions | Our Answers |
| --- | --- |
| Are corporate secretaries compulsory in Singapore? | Yes, every private and public companies require at least 1 company secretary. Sole traders, general and limited partnerships are exempt from this requirement. |
| Can I be company secretary of my own company? | No, if you are the sole director of your company you cannot be your own company secretary |
| Can I change company secretary? | Yes, you can change to a new corporate secretary who will assist you with the necessary documents and procedure |
| Does anyone can become company secretary? | Private Limited Companies do not require professional qualifications and Public Companies require professional qualifications (such as lawyer, accountant, chartered secretary) |
| Can my company secretary be a foreigner? | Yes, the company secretary need not to be a Singaporean or PR but must be residing in Singapore |
| Are corporate secretary services legal in Singapore? | Yes, a company can resort to the services of a corporate secretarial services provider in Singapore. |
| What else should I know? | The company secretary can assist in opening a bank account which often prove cumbersome. The corporate secretary can also act as nominee director as long it is not the sole director. |
Can I trust a company secretarial services provider?
The corporate secretarial services provider's are subject to the fiduciary duty in Singapore. This means that the liability of the individual is at stake if they do not respect the following principles:
The company's interest should remain above the secretary's personal interest and avoid conflicts of interest. For instance, a secretary cannot make a profit which involves a loss for the business

The secretary is responsible to abide and act in accordance with the law and trust from shareholders and directors of the company

The secretary must be diligent and act with care in the exercise of its duties

The confidentiality of the company information and matters is also a responsibility of the company secretary who cannot disclose company secrets
Indeed, the company secretary is regarded as a company officer as per the Companies Act and has liability under certain circumstances where the company fails to comply with the laws.
Access company services online with MBiA
Our digital solutions are designed to offer our own corporate secretarial services and corporate platform, which provide the following advantages:
Go paperless, business registration and all your forms and filings appear in your virtual dashboard.

Integrated messaging service: share documents, e-sign and message your dedicated team anytime you need.

Integrated payment solutions – choose between Bank Transfer, Credit Card, PayPal and more. Access globally located accounts.

Accounting and payroll are rendered on our web-based solutions that allow for faster and more accurate delivery.
Receive tailored assistance from MBiA experts
More than digital solutions, MBiA's services are complemented by professional expertise:
Our experts have accumulated years of industry experience by serving clients in Singapore through different business vehicles and projects.

MBiA is part of RBA Group and leverage the experience of seasoned professionals from the reputable firm awarded as one of the best in Accounting and Corporate Secretarial services in Southeast Asia.

All our services are rendered in-house, this means that all our experts have been trained and supported to provide diligent and tailored assistance.

We remain available for you, an expert is able to assist you whenever and wherever you are.
Corporate secretarial services Singapore : Company services all in our tailored packages
We provide company services that include corporate secretarial services but also complementary services that benefit your business:
A registered address, this is an address where all communications and official notices will be sent as well as keeping registers and records. When MBiA provides this service, we ensure to scan all received documents back them up in the cloud and send a copy to you. You can also learn more about the registered office address for companies in Singapore.

The Annual General Meetings (AGM) and Annual Return are 2 compulsory documents that we prepare and file for your company, they are part of each of our packages as a key element of the requirement of companies in Singapore. Click this link to know more about filings in Singapore.

We also include Corporate tax filing for your company, the accounting with an annual number of transactions that fit your company's activity. This covers the year-end finalization of the accounts, like the financial statements and XBRL, but also bookkeeping conducted quarterly.

Finally, most of our packages also include payroll services for you to solely focus on your business' growth.
You can compare our packages or reach out to us if you have some questions or need guidance!
A last word about the Corporate secretarial services Singapore
The corporate secretary is compulsory for most entities in Singapore to ensure that companies are compliant in regard of their reporting, management, and compliance duties with the Singaporean governmental agencies.
By appointing a company secretary, you entrust an individual to access and manage some of the companies most private and significant particulars.
Being aware of this responsibility, MyBusiness in Asia ensures that the corporate secretarial services provided are of the highest quality and always in compliance with the latest regulations. Although our range of services is larger and extend to incorporation, tax filings, documents preparation, license registration, visas, etc.