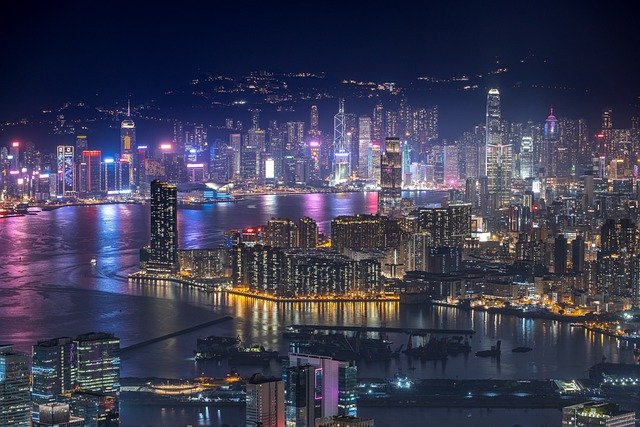 Let's discover five good reasons to register a company in Hong Kong.
There are many reasons why Hong Kong may be the perfect location for your business, such as an economic environment that is trustworthy, a tax and business approach that is business-friendly, a world-class infrastructure, a productive legal system, and a financial gateway to mainland China.
Minimum conditions for company incorporation:
Setting up a limited company in Hong Kong is a quite straightforward, fast, and low-cost process. The certificate of incorporation and business registration in Hong Kong are issued within 4 to 6 working days from the date of submission of the required forms to the Hong Kong Companies Registry.
To incorporate a limited company in Hong Kong, only one individual director, one shareholder, either individual or corporate, one local secretary, and a local address are required. A foreigner may be the sole director and own 100 percent of a Hong Kong company. There is no residency requirement or to be a Hong Kong citizen.


Tax-efficient:
Many Western investors and entrepreneurs are choosing Hong Kong as their preferred jurisdiction. Not just because it is one of the world's main financial and trading centers but also because of its low tax rate and simple taxation system.
Hong Kong provides an attractive tax environment and is considered a low-tax jurisdiction, with corporate income tax rates of 16.5%. Moreover, a limited company is eligible for the 2-tiered profits tax regime in Hong Kong. Under this tax regime, the first 2 million HKD of profits are taxed at half of the current tax rate (i.e. 8.25%). While the remaining profits are taxed thereafter at the normal rate of 16,5%.

Legal system:
Hong Kong's legal system was established under British rules and is based on English common law. The Hong Kong Basic Law went into effect in 1997, becoming Hong Kong's constitutional text. The common law system is retained under Article 8 of the Basic Law.
Hong Kong has produced well-established commercial case law that is widely valued by overseas investors.

No capital control:
Hong Kong is a free port with a free flow of capital and a freely convertible Hong Kong dollar.
The Hong Kong Monetary Authority ("HKMA") has confirmed last year that "Free flow of capital and free convertibility of the Hong Kong dollar will continue to be safeguarded by Article 112 of the Basic Law." The stability of the Hong Kong dollar exchange rate is maintained by the HKMA within a band of HKD7.75-HKD7.85 per USD.

Financial gateway to mainland China:
Asia is one of the most dynamic economic regions in the world. And Hong Kong, as the gateway to mainland China, offers an ideal location for firms and individuals who wish to invest in the Asian economies. It is widely recognized that Hong Kong is and will continue to be a significant gateway to mainland China with excellent communication facilities and a major international airport.
The major advantage of registering a company in Hong Kong
Hong Kong's major advantage is clearly its physical proximity to mainland China, near Shenzhen. Which none of its competitors can match. Any investors who contemplate incorporating a foreign-invested company in mainland China should consider establishing a company in Hong Kong as mainland Chinese administrations are used to dealing with Hong Kong investors, which heavily simplifies and expedites the process.
Even as civil freedoms have been restricted in Hong Kong, the city remains a major financial hub. But also, Hong Kong is a vital place for the Chinese economy. For the time being, Hong Kong's role as a financial gateway to mainland China remains intact. This is another great reason to establish a successful company in Hong Kong for international investors. If you need some help with your Hong Kong company formation and register a business in Hong Kong, MBiA can help you!
If you appreciate our content, you'll love the stuff we share on LinkedIn and Facebook. Join the conversation with us !
If you need to register your business, open a new branch or subsidiary. Of if you are looking for more specicif services like bookkeeping services or withholding tax informations, you can contact us here.
Do you want to register your business in Hong Kong ? Please do not hesitate to contact us if you have any further questions.