According to a November 2020 survey from the Hong Kong Investment Promotion Agency (InvestHK), the number of startups in Hong Kong increased to from 3,184 companies in 2019 to 3,360 in 2020, an annual increase of 6%. In fact, Hong Kong's startup ecosystem has seen continuous growth, even though it has faced the impact of extensive protests since 2019 and the spread of the coronavirus pandemic in 2020. In other words, the momentum of Hong Kong's startup ecosystem has not slowed down.
A diverse group of founders
Three quarters of the startups in Hong Kong are founded by local or returning Hong Kongers and a quarter by foreigners. For those established by foreigners, China is the largest contributor at 15%, followed by the United Kingdom (12%) and the United States (11% – falling from 1st place in the previous year to 3rd in 2020). Australia (9%) and France (8%) complete the top five.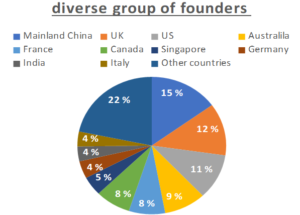 A diversity of industries
In addition, the report details a wide range of industries. IT-related companies such as FinTech (456 companies, making up 13.9 per cent), e-commerce, supply chain management, and logistics technology (385 companies, 11.49 per cent) are popular new startup businesses. This could be a reaction to the fact that the coronavirus has changed lifestyles and promoted the use of e-commerce.
Moreover, the growth in professional consulting services (24.39 per cent increase, to 357 companies) is conspicuous. Biotechnology also increased significantly to 55 companies, up 71.89 per cent. On the other hand, declines were seen in other sectors such as hardware (down more than 20 per cent to 163 companies), design (down 22.3 per cent to 234 companies), and food tech (down 22.29 per cent to 32 companies).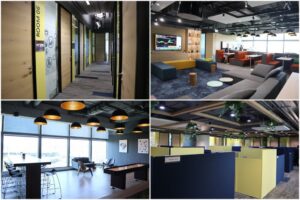 Prospects of Hong Kong's startup ecosystem
Jayne Chan, Head of StartmeupHK and InvestHK, said "Like other startup ecosystems around world, Hong Kong's startup ecosystem is facing unprecedented challenges brought about by the pandemic. Yet overall, our startup community has shown agility in adapting to the disruption. The surge in demand for digital financial services, e-commerce, and business operation tools has given fresh impetus for tech solutions and products provided by startups. We are optimistic that our resilient startup ecosystem will weather the storms and bounce back stronger than ever."
This strong statement shows a positive and optimistic outlook for Hong Kong's startup ecosystem. Moreover, there were 3,360 startup companies in Hong Kong during the current pandemic. These facts demonstrate that although companies have been struggling with their business due to COVID-19, people never have stopped seeking startup opportunities here in HK.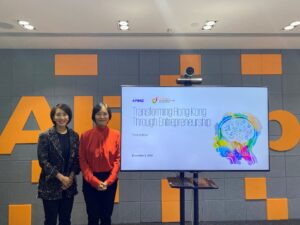 Note 1: Regarding the situation as of the end of November 2020, the survey shows new companies that have occupancy or membership in 64 coworking space providers, incubators and accelerators (116 bases) based in Hong Kong. This was conducted for companies that have just started developing business models.
Note 2: Includes Hong Kongers who have returned to Hong Kong for the purpose of starting a business after obtaining a degree abroad or working overseas
——————————————————–
My Business Asia is the best offer to help you for your accounting, corporate services, business set up, company incorporation,corporate services, business structure and tax management, in Vietnam, Thailand, Hong-Kong and Singapore