Hong Kong offers different entity types with 4 of them corresponding to the most frequent business structures. In this article, we will guide you through the best ways to incorporate your company in Hong Kong. All about how to register a business in Hong-Kong.
Limited Liability Company
Whether Public or Private, the limited liability company is a separate legal entity from the members of the organization. This is the most popular type of company, especially the private limited liability company which offers extensive protection by limiting the liabilities of the owners to the assets in the company.
The Private Limited Company is preferred by most of small and medium businesses in Hong Kong. The owners hold shares that entitle them to a share of the company's profit through dividends.
The Public Limited Company, on the other end, allows for more than 50 shareholders. This entity is preferred for larger companies and ease of raising capital through the public stock exchange. Although regulations are more stringent, it is easier to conduct mergers and acquisitions.
Sole Proprietorship
It is the simplest form of business structure, as it is owned and operated by only one individual. The owner holds the complete control of the company and retain all profits, he is also responsible for all liabilities. Thus, the sole proprietorship represents a significant financial risk for entrepreneur willing to engage in risky ventures.
Check our Accounting services Hong Kong, Bookkeeping services Hong Kong, Corporate secretarial services Hong Kong, and all about Sole proprietorship in Hong-Kong.
Partnership
The Partnership is a business established and co-owned by 2 or more partners. The partners share profits and equal rights in the management of the business. The maximum number of partners is 20. There is no separate legal personality for the partnership, so the partners are responsible for the liabilities of the partnership.
General Partnership is a simple form of partnership to set up and manage, for instance, no audit or publication of the accounts are required. Although, the partners are personally liable for debts and liabilities of the partnership as well as the actions of the other partners.
Limited Partnership, the business comprises of general partners with unlimited liabilities and limited partners whose responsibilities do not extend to the business' debts, liabilities, and the actions of other partners. But the limited partners cannot be managing or taking strategic decisions for the business.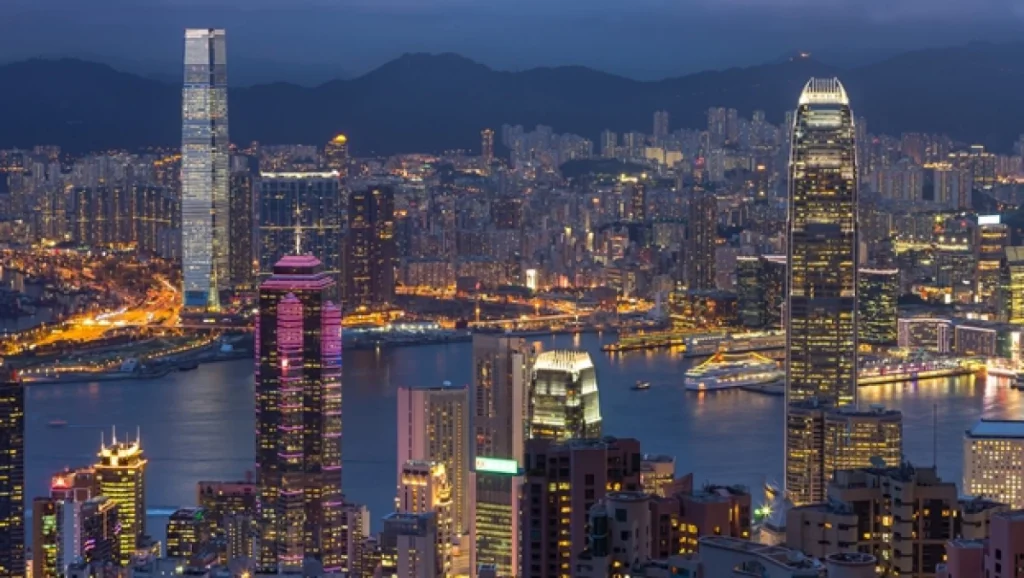 Foreign Company Office
Companies willing to put a first step in Hong Kong can decide to limit risks and exposure by setting up a branch office, a subsidiary, or a representative office instead of a Limited Liability Company.
Comparing the most common business structures in Hong Kong
| | | | |
| --- | --- | --- | --- |
| | Limited Liability Company | Sole Proprietorship | Partnership |
| Legal type | Separated legal entity | Not separated from the owner's identity | Not separated from the owners' identity |
| Foreign ownership | Yes, 100% | Yes, but requires an Investment Visa | Yes, but requires a work visa |
| Transfer of ownership | Yes, transfer and issuance of shares | No, only through sale of business assets | Yes, transfer of assets |
| Paid up capital | Yes, recommended at least 1 HKD through shares | Yes, through the owner only | Yes, through the partners' contribution |
| Timeline | 4 days | 1 day | 4 – 5 days |
| Taxation benefits | Yes, several benefits | No, taxed as individual | No, taxed as the sum of individuals |
| Audited accounts | Yes | No | No |
| Corporate Tax Filing | Yes | No | No |
| Annual Return | Yes | No | No |
You can find our in-depth comparison of the sole proprietorship and the limited company structures in Hong Kong here.
The advantages of incorporating a company in Hong Kong
MyBusiness in Asia has extensive experience in businesses incorporation in Hong Kong. We generally advise our clients to select the Limited Liability Company which has several advantages, especially for foreigners:
The separate legal entity allows for more flexibility when acquiring assets or raising capital through debt.

The liability of the shareholders is limited both in terms of financial and legal exposure.
The incorporation and running of the private limited liability company does not require for a shareholder or director to be present in Hong Kong.
Several tax benefits are available for the business in Hong Kong.
A corporate services company like MBiA can handle most of the compliance and regulatory matters of the company such as: Tax, Accounting, Payroll, Corporate secretarial services, Immigration, etc.
Still, the limited liability structures come with a few drawbacks which are important to acknowledge:
The incorporation/set up of the company is more complicated than for the sole proprietorship or partnership.
This why we offer specific services that include all the documents and regulatory compliance to incorporate your private company in Hong Kong.
The corporate compliance requires to file some documents and maintain items such as:

A local registered address
A local company secretary (which can be an individual or a body corporate like MBiA)
One natural person director (still, this director can reside outside of Hong Kong)
One appointed auditor
Notify the Hong Kong bodies (in that case the Companies Registry) of changes of particular of the company and its officers:

The company officers include the directors, shareholders, and company secretaries

Other documents and filings such as the Annual General Meeting (AGM), business licenses, business registration, etc.

Some of the filed information remain publicly accessible such as the capital structure and personal particulars of the company officers (directors, shareholders, and company secretaries) as well as the registered address and some company information.
Closing a company can be a tedious process that is lengthy and expensive due to strict procedures involved.
Register a business in Hong-Kong : Facilitate and streamline your Hong Kong company creation
MyBusiness in Asia is able to handle all of the drawbacks of the limited company structure in Hong Kong on top of leveraging the advantages. We will deal with your company's incorporation based on your requirements and select the services you need like corporate secretary, registered address, and other filing required with the Hong Kong authorities.
Moreover, we make your company ready to operate by assisting with both bank account opening and business account opening (as the bank processes and compliances can be long). Additionally, our services comprise a cloud-based platform with dashboard to give you a comprehensive corporate secretary view. All our services are rendered online and facilitate the accounting, tax filing and payroll.
High quality and digitalized company creation services
Creating a company in Hong Kong is a very structured process with a significant compliance aspect. Digital solutions facilitate the organization and streamlining of the incorporation and also the business-as-usual compliance, filings and resolutions of your company.
What sets MBiA apart is its dual approach: MBiA renders its services entirely digitally on its own cloud-based solutions that cover the whole spectrum of our offering. Yet, all of our services are performed by in-house only experts with extensive industry experience. MBiA does not outsource its services and thus retain quality and privacy advantages for its clients.
Incorporate your company online with MBiA
Our digital solutions are designed to offer our own company registration and corporate platform, which provide the following advantages:
Go paperless, business registration and all your forms and filings appear in your virtual dashboard.

Integrated messaging service: share documents, e-sign and message your dedicated team anytime you need.

Integrated payment solutions – choose between Bank Transfer, Credit Card, PayPal and more.

Accounting and payroll are rendered on our web-based solutions that allow for faster and more accurate delivery.
Receive tailored assistance from MBiA experts
More than digital solutions, MBiA's services are complemented by professional expertise:
Our experts have accumulated years of industry experience by serving clients in Hong Kong through different business vehicles and projects.
MBiA is part of RBA Group and leverage the experience of seasoned professionals from the reputable firm awarded as one of the best in Accounting and Corporate Secretarial services in Southeast Asia.
All our services are rendered in-house, this means that all our experts have been trained and supported to provide diligent and tailored assistance.
We remain available for you, an expert is able to assist you whenever and wherever you are.
MBiA provides packages that cover all your company's needs as well as the incorporation of your company Hong Kong. We have assembled all the services necessary to your company based on your business' size, you can check them out below:
How to register your business in Hong Kong?
Registering a Private Limited company in Hong Kong is a specific process, the points below give a general overview:
Decide on which type of business to create – in that case we will proceed with the Private Limited company.
Assemble and gather the information and compliance documents that will be required for your company incorporation.

Select and reserve a name for your company.

File all incorporation documents with the Company Registrar of Hong Kong.

The Articles of Association (including company name, share capital, number of shares, company secretary, shareholders, directors' details and the drafting of rules and organization pertaining the company).
A copy of passport and recent proof of address of the company officers (directors, shareholders, and company secretaries)

If the company officers are body corporate, the document required are the business registration certificate, the copy of the directors' passports, the proof of registered address and the Memorandum and Articles of Association).

The incorporation (Form NNC1) form duly completed
The Notice to Business Registration Office (IRBR1) duly completed
A written resolution of the First Director to declare the registered office of the company, the appointment of a company secretary, the issuance of shares

Obtain the Business Registration Certificate from the Inland Revenue Authority (IRD)
Prepare for the visas, licenses, and other annual filings
MBiA can incorporate your company in Hong Kong and help to run your business
MBiA can provide assistance for all the above listed items and support your company's incorporation and growth by ensuring that you are fully compliant and up to date with all regulations in Hong Kong. Are you ready to register a business in Hong-Kong?
More than this, we will help you to open a bank and business account and apply for any business visa you require. Later on, our tax experts are able to guide you through the legal aspects of both your corporate taxes and individual taxes in Hong Kong.
Similarly, we have experience in dealing with the required licenses to conduct your business.
Incorporating your company in Hong Kong is a hassle for you, but, for us it is a sum of experiences through the years and different industries that can be leveraged to guarantee a smooth and efficient experience. Yet, if you are not sure, you can read our 5 top reasons for incorporating a company in Hong Kong.
Feel free to contact us to discuss your projects in Hong Kong, but also in Singapore!