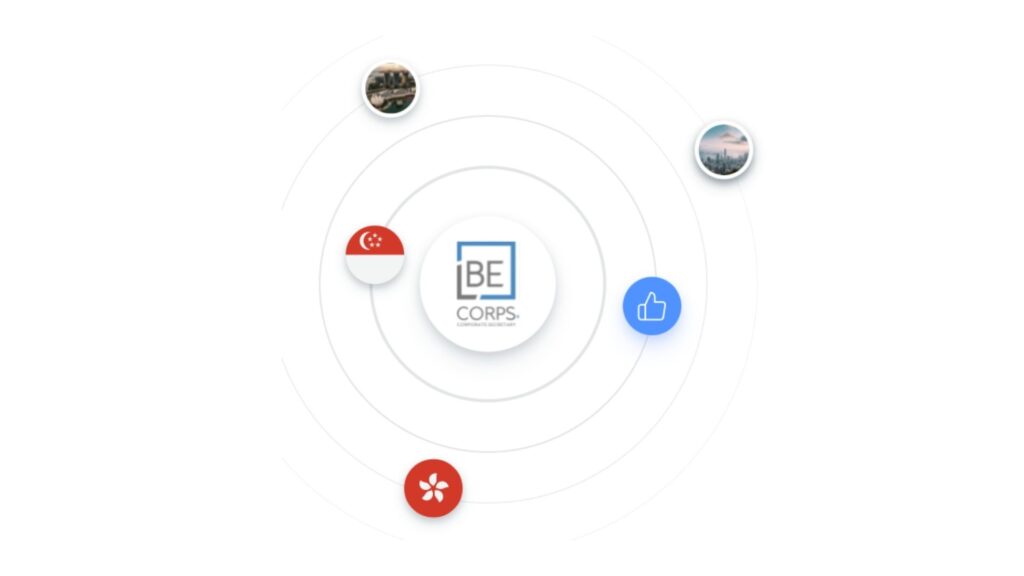 As you may know, MBIA recently launched it's Digital Platform, to help you manage your business online. The platform was developed by BeCorps. Here is everything you need to know about the platform, and our partner company.
Introducing Becorps
Digital platforms are online solutions that enable multiple tasks to be performed in the same place through the internet. These platforms have become an essential part of the business landscape in recent years. Building a digital platform will enable faster innovation, higher-quality, and improved reliability. And they provide all this at a reduced cost for less time. That's why we offer Becorps, our online platform, to manage all your business administration in one digital platform. Using Becorps means you can incorporate and manage your companies in Singapore and Hong Kong at the same time.
What is Becorps?
Becorps is a cloud-based service providing a management and interaction platform to better understand, track, and manage your requests with us. It also helps you to handle your deadlines and regulatory obligations. Therefore, you can have better monitoring and understanding of your organization.


How secure is Becorps?
Becorps designed these systems with your security and privacy in mind. The Becorps team works to protect the security of your information during transmission by using Secure Sockets Layer (SSL) software, which encrypts information you input. Credit card data is handled in compliance with the Payment Card Industry Data Security Standard (PCI DSS). They maintain physical, electronic, and procedural safeguards in connection with the collection, storage, and disclosure of personal customer information. The security procedures mean that we may occasionally request proof of identity before we disclose personal information to you.
Actions you can process
● Register and incorporate your company
● All post-incorporation duties such as accounting, tax, payroll, work permits, privacy policy and commercial agreements;
● Amend personal information such as address, position, contact details, passport number and so on; and
● Process payment for the services we provide.
Information you can access
Examples of information you can access through the platform include:
● Company details and corporate documents;
● status of recent job requests;
● your complete job history;
● all documents and information shared through the website;
● personally identifiable information (including name, e-mail, password, communications preferences);
● billing settings;
● e-mail notification settings (including email alerts and newsletters); and
● the account profile.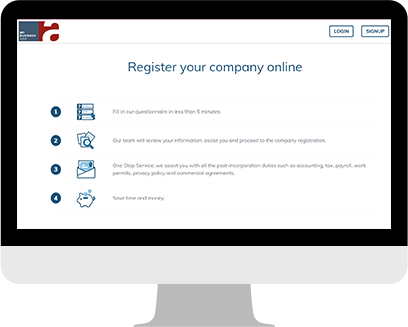 Last, but not least, we are delighted to offer an individual demonstration so that you have a deep understanding of Becorps and so that we can support you in person. An online platform might sound like we are supporting you from afar and you might feel anxious. However, in fact we are just one click away. You can connect with us more than ever.
With Becorps, we strongly believe that we can provide prompt services and smooth operation to your organisation.
You can access and experience our online platform from this link https://www.mbia.becorps.com, for your reference.
If you appreciate our content, you'll love the stuff we share on LinkedIn and Facebook. Join the conversation with us !
If you need to register your business, open a new branch or subsidiary. Of if you are looking for more specicif services like bookkeeping services or withholding tax informations, you can contact us here.
Do you want to register your business in Singapore or Hong Kong ? Please do not hesitate to contact us if you have any further questions.