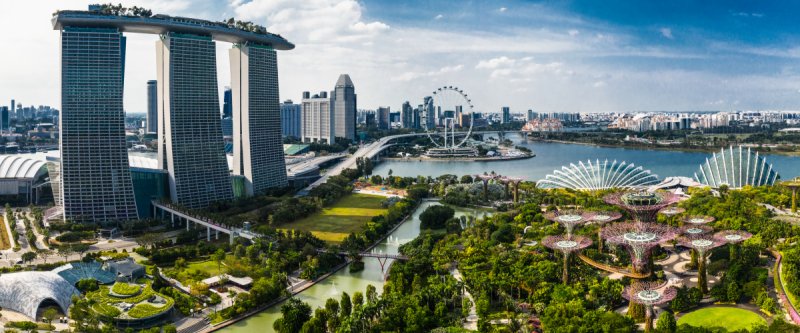 A company in Singapore is required to appoint at least one director resident in Singapore. In a key position in the company, directors are responsible for day-to-day managing the affairs of the company, defining its strategy and approving its annual budget.
Eligible director
A Resident Director under the Company Act is an individual who is a permanent resident or a Singaporean citizen, an EntrePass or Employment Pass (EP) holder.
Then, as long as there is at least one local Resident Director, you can appoint non-resident directors of the company in Singapore.
To be qualified, a company director must be:
• A natural person (legal persons are not qualified to be appointed as directors),
• at least 18 years old,
• of full legal capacity,
• not disqualified from acting as a director of a company (e.g., an undischarged bankrupt)
The director's roles in the Company in Singapore
An appointed director may have various additional roles in the company and receive remuneration for such functions.
• Executive Director.

Executive Directors are usually employees of the company, holding a full-time position, more involved in the management and the daily running of the business operations of the company. However general director's duties and obligations remain applicable to them. The executive director may be a Chairman or a Managing Director. If a director has been appointed as Chief Executive Officer (CEO), it is compulsory to file their personal particulars with ACRA.
Appointed by the board of directors, their scope of work and salary are defined under an employment contract with the company. It should be noted that their remuneration is subject to tax in Singapore.
• Non-Executive Director

Non-executive Directors are not employees of the company and do not take part in the daily running of the company. A non-executive director participates to the company's management during the board meeting. He may exercise his duties and obligations in Singapore as director resident, or from abroad as a non-resident director.
• Nominee Director
A Nominee Director is appointed by decision of the majority of the company's directors, to act as a director of the company. A nominee director has the same obligations under the Companies Act as imposed on the regular director, however he usually does not have any management, control, or conduct of the business of the Company.
For overseas companies wishing to establish a Singapore company a Nominee Director is a convenient solution, allowing the company to be in compliance while the operations can still be managed from abroad. All about how to register a company in Singapore and all about sole proprietorship in Singapore.

Director appointments and changes for a company in Singapore
The Constitution of the company will prescribe the procedure for appointing the company's directors. Although additional rules and processes may be prescribed by the Constitution or by a Shareholder Agreement, the directors of a company are usually appointed and resigned by an ordinary resolution passed by the company's directors in a general meeting or removed by the shareholder's decision.
Appointment of director
Directors are usually appointed by an ordinary resolution from the board of directors, until their re-election at the next Annual Return of the company. An ordinary resolution is a company's formal decision, taken at least 50% of votes in favour of the appointment.
The director's personal particulars shall be filed with ACRA following their appointment and kept updated during all the time of their office.
Voluntary resignation
Directors may choose to leave their positions earlier and voluntarily resign. Their decision will be carried out in the form of a letter addressed to the board, and a resolution filed with ACRA.
In order to keep the company in compliance, the director cannot resign if he is the only Resident Director; he must be replaced by another eligible director.
Removal by the shareholders
For various reasons, directors can be removed at any time from their office before the end of the annual return,
The company's shareholders are allowed to remove the director by an ordinary resolution, passed in a general meeting, with more than 50% of the vote in favour, with a written notice of 14 days.
Disqualification
Disqualified directors are prohibited from acting as directors or being involved in the management of any company in Singapore.
In disregard of the general duty and obligation of a director, or as a result of directors' actions, the disqualification of a director occurs under the following circumstances, if he:
◦ is a bankrupt who has not been discharged (section 148 of the Companies Act);
◦ has been convicted for an offence involving fraud or dishonesty that carries an imprisonment term of 3 months or more (section 154 of the Companies Act);
◦ has been convicted by the court of 3 or more ACRA filing offences (section 155 of the Companies Act);
◦ has three or more companies that were struck off by ACRA within a 5-year period (section 155A of the Companies Act).
◦ has had 3 or more of his companies struck off by ACRA within 5 years.
If you appreciate our content, you'll love the stuff we share on LinkedIn and Facebook. Join the conversation with us !
If you need to register your business, open a new branch or subsidiary. If if you are looking for more specific services like bookkeeping services or withholding tax information, you can contact us here.